Safe and Fun for New Shooters
Rounds pass right through the target, leaving nothing more than a pin hole. Unlike steel, there is no risk of a ricochet or bullet splash-back, making them safe for outdoor and indoor shooting ranges, even close up.
FAQ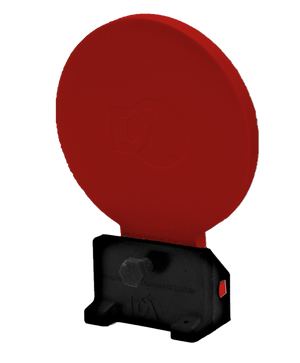 6" DA Knockdown Target Kit
Sale price Price $37.99 Regular price
Double Action Target vs. .45 ACP
Target Stand Kit - AR500
Sale price Price $39.99 Regular price
Choose Your Target
Our hanging targets are available in both 4" and 6" sizes, and in 3 temperature ranges. Choose the best combination for your style and venue.
Get Shooting!
Competition Series Knockdown Targets | Available exclusively from Alpha Dynamics USA cedhk.com